Silver Stripe
---
Striking variegation
Largest of the multiplex tropical variety
Minimal spreading
Regular price
$69.00 USD
+ free shipping
Regular price
$79.00 USD
Sale price
$69.00 USD
Unit price
per
Sale
Sold out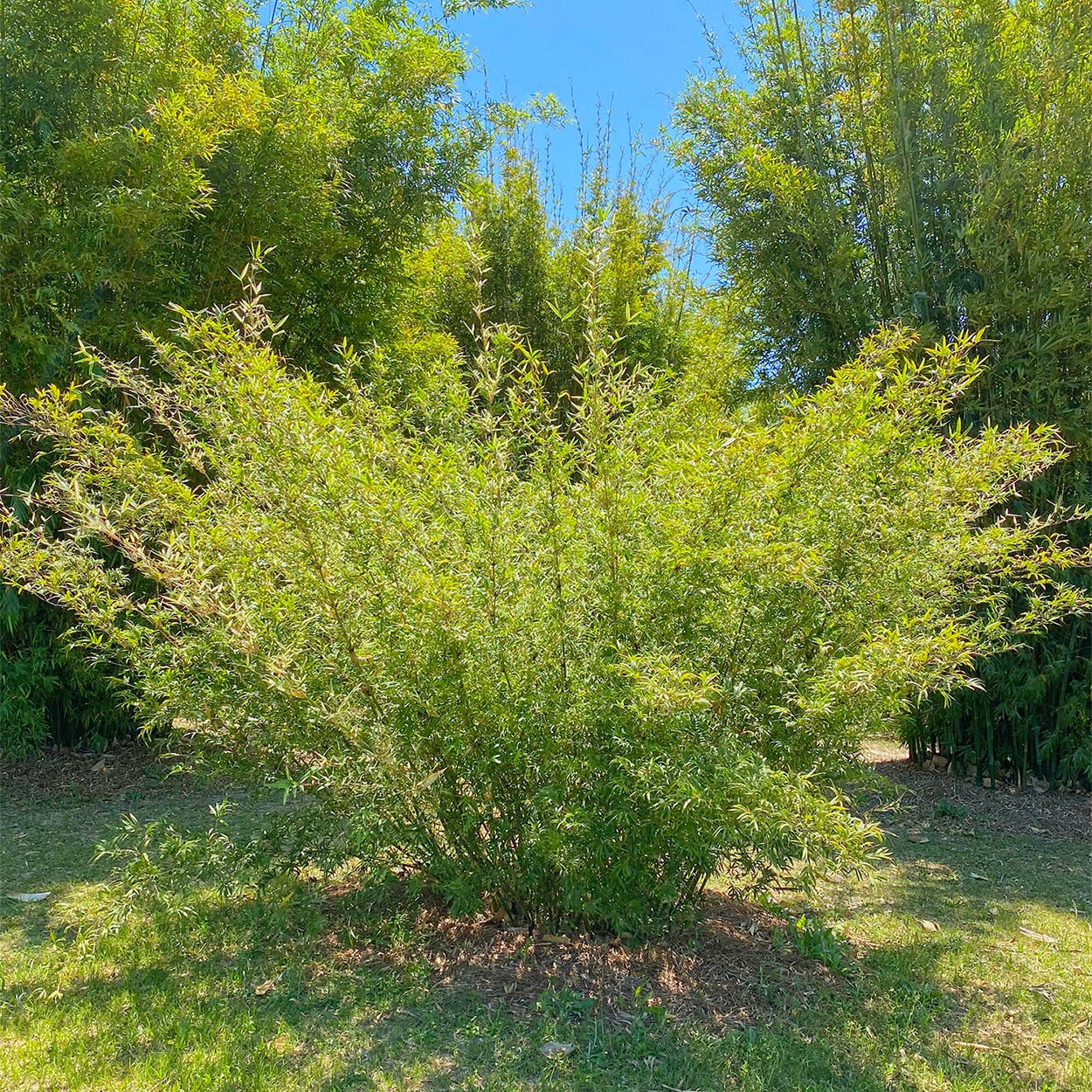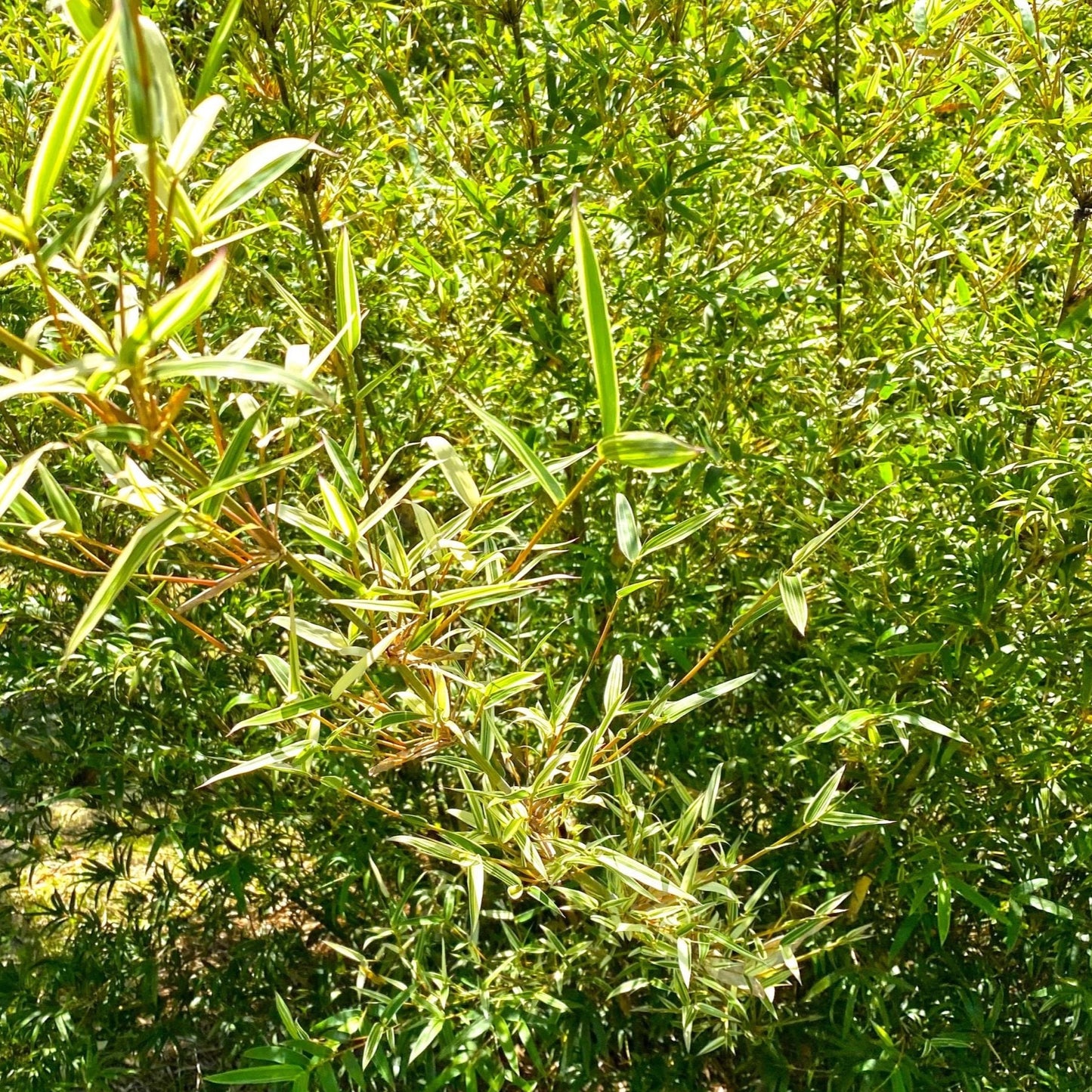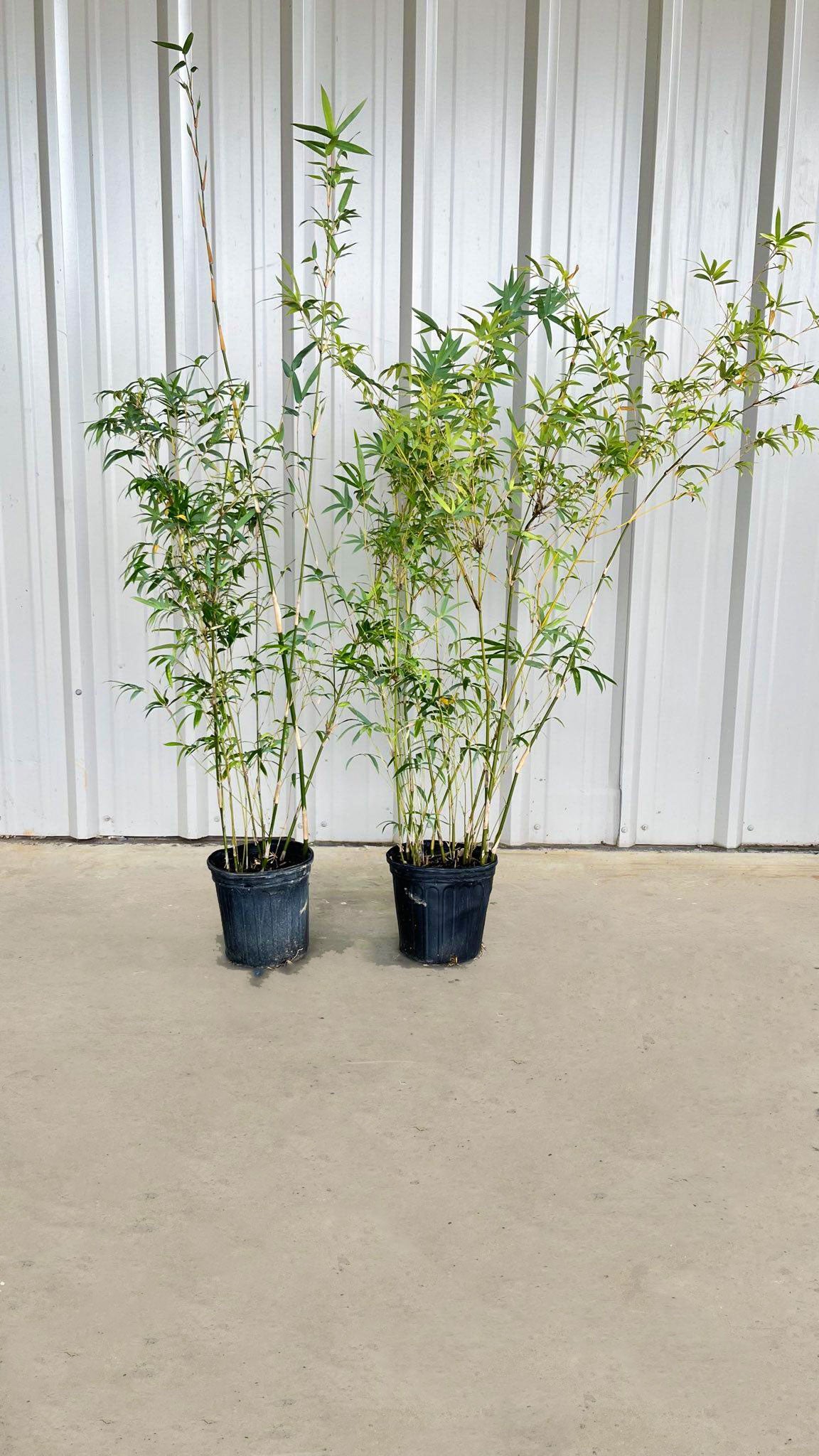 Can I grow this bamboo?
Once you enter your zip code below, we can provide recommendations just for you!
Characteristics of Bambusa multiplex 'silverstripe'
Behold the magnificent Silver Stripe Bamboo (Bambusa multiplex 'silverstripe') – a stunning tropical clumping bamboo that's perfect for those seeking a touch of elegance and grandeur in their garden. Towering up to 25 feet tall, this eye-catching bamboo variety is the largest of the multiplex tropical family, making it an ideal choice for creating impressive screening hedges with a hint of glamour.
The Silver Stripe Bamboo's pièce de résistance is its striking variegated foliage and the enchanting silver stripe that adorns each culm. This mesmerizing feature adds a touch of sophistication and mystique to any landscape, making it a must-have for bamboo enthusiasts and garden aficionados alike.
Flourishing in climate zones 8b and above, this versatile bamboo is a true chameleon – adapting effortlessly to both sun and shade conditions. And if you're an indoor plant lover, fear not! The Silver Stripe Bamboo is more than happy to grace your indoor spaces, provided there's ample sunlight to keep it thriving.
One of the best features of this captivating bamboo is its minimal spreading nature, ensuring that it remains a well-behaved guest in your garden. So, why not invite this alluring bamboo into your life? With its striking appearance and adaptability, the Silver Stripe Bamboo is sure to become the star of your garden or indoor sanctuary.